How Could an Expert Control4 Dealer Help You?
Control Designer and Control4 combine to fulfill your home's full potential. Here's how.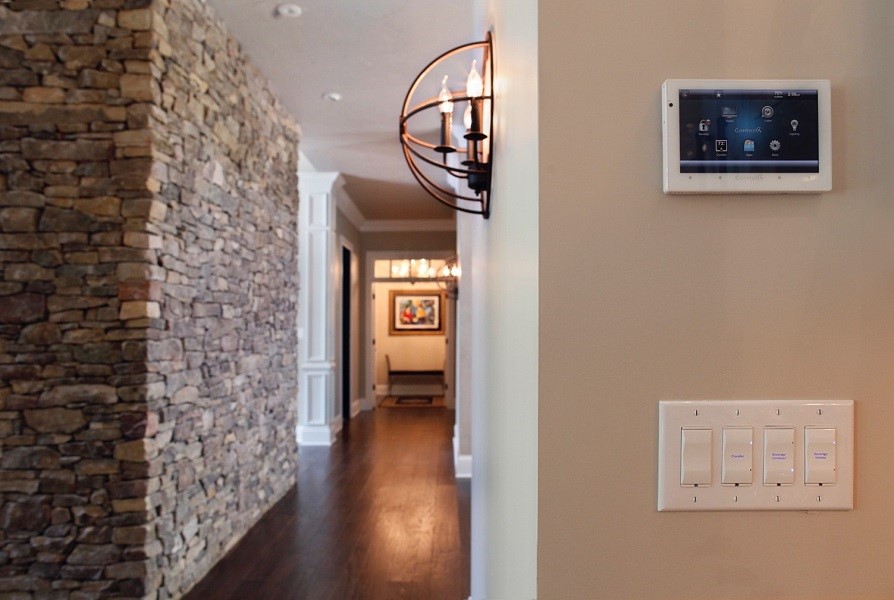 With more smart electronics playing a role in our daily lives, we should be enjoying their capabilities at home, too. With Control4, you can adopt some of the most innovative full-home control that you ever imagined possible. Control4 enables any device in your home to collaborate with another, from locks to lights, doors to motorized drapes. Best of all, you can control all this and more from wherever you are.
To customize Control4 for your dream home, you're going to need some help. As Steamboat Springs, CO's expert Control4 dealer, we can assist in everything from consultation to installation to support. Keep reading to see how we and Control4 can achieve the fully integrated home you've always wanted.
SEE ALSO: How a High-Speed Network Gives You the Functionality and Protection You Need
The Experience You Need
Control Designer has more than 15 years of experience working with home automation systems, so we know the unique features and details of installation and compatibility. We can also speak to Control4's many innovative benefits. Even though we proudly install other brands, such as Crestron, we continue to be impressed by the capabilities and flexibility of Control4.
Got tech? Control4 is the single most integrated platform to date, with an open software platform compatible with more than 12,000 devices across 300 brands — including Lutron, Nest, and Sonos. This feature makes Control4 one of the most seamless retrofitting products, too. Even if you worked with a different installer when building your home, or you moved into a house with a different home automation system, you can still add Control4 technologies to the mix.
The Control You Crave
We think our name says it all — we don't just install control systems into your home, we give you custom-designed automation. Some people want to control their homes with a remote control; other minimalist homeowners want to manage everything from a smartphone or touchpads throughout the house. Whatever you prefer, we'll listen to your needs and set up the system that gives you ultimate access and peace of mind.
Everyone will be glad to learn that Control4 doesn't discriminate between Android and Apple smartphones. If you want voice control, Control4's Alexa integration allows you to talk to your home, and it responds to your every wish. It might come as an unexpected benefit, but Control4's voice control also functions as an assistive technology for elderly and differently abled family members.
Unsurpassed Security
If you choose to opt into Control4's premium subscription, 4Sight, you can see what's happening at your home at all times. By unlocking exclusive features such as their video doorbell service, Intercom Anywhere, you can quickly check on the kids or see who just rang the doorbell. Combine Intercom Anywhere with smart locks, and you've protected the most vulnerable parts of your home.
How are these technologies useful? Maybe you're running errands for guests, and they unexpectedly arrive early. You will get a notification that they rang the doorbell, chat live with them and even unlock the door until you get back. You can also see your pizza delivery remotely, allow the delivery professional inside with smart locks and then secure the door immediately after they leave.
Please Don't Stop the Music!
Due to Control4's recent update to OS 2.10.4, they make even third-party music streaming seamless. Their new "Add Music" driver lets you add supported native streaming from services like iHeartRadio, Deezer, Spotify, and more to your Control4 system from a touchscreen remote or smartphone app.

Where and how do you listen to music? Control Designer can add speakers anywhere you wish to amplify your home entertainment. Whether you want to hide your speakers or show them off, our AV expertise can optimize Control4's superior streaming capabilities.

Considering full-home automation with Control4's customizable home automation solutions? We'd love to use our knowledge and expertise to your home's advantage.

Call our office in Steamboat Springs at (970) 744-4444, or fill out our online contact form so we can get a clearer idea of your priorities and preferences. We can't wait to talk to you!

No video selected.