Let's Discuss 2 Popular Whole-House Audio Solutions
Want wireless control of the audio around your house? Keep reading to learn more about our two favorite systems.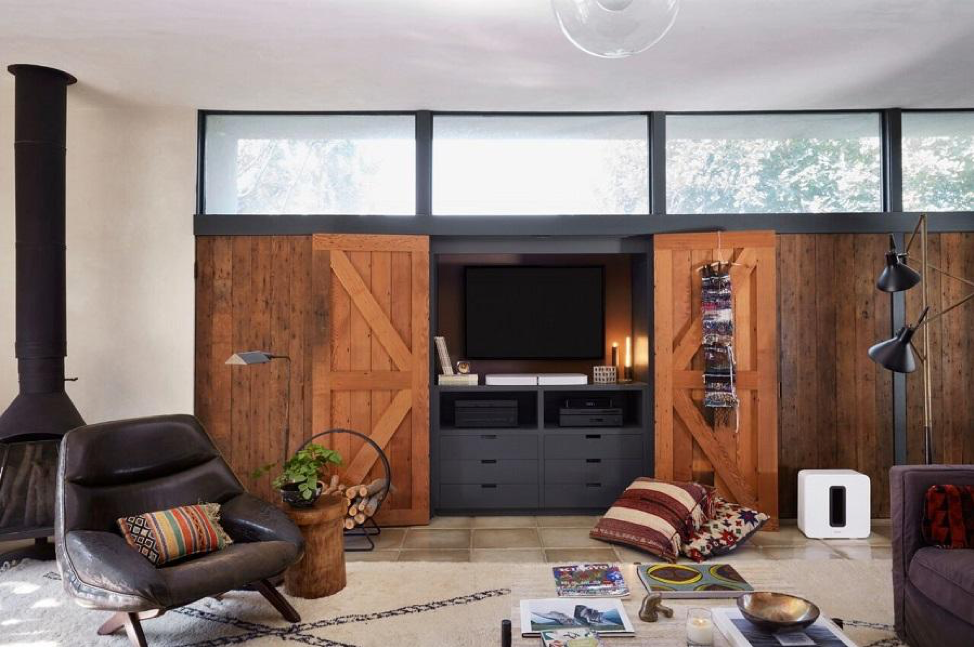 Considering music that permeates your whole residence and adds character to every room and outdoor space? We encourage that decision, and you've come to the right place. Control Designers has been installing and supporting whole-house audio in Steamboat Springs, CO, and surrounding areas for years. We can't wait to revive your house with your favorite music!

Many clients prefer the ease and transferability of wireless music systems, so we'll discuss our most popular today -- Control4 and Sonos. Since we install both brands, we can give you some pointers about each, such as perks and unique features, that should help guide you in the right direction. Keep reading to see how some of our favorite multi-room audio systems work; ways they are alike and different, and how they'll benefit your home.

SEE ALSO: Does Your Home's Lighting Adapt to Your Schedule?

Two Different Systems

Both Control4 and Sonos can control audio throughout your home, but because they are fundamentally very different products, they don't operate the same way.

Control4 is a full-service home automation suite that handles music, video, security and much more for homes and businesses, while Sonos only controls home audio. We're not going to state that either of these reigns supreme. As we compare the systems below, think in terms of what's "better for you" rather than "better," and we guarantee you'll glean valuable information by the time you finish reading.

Control4
If you want audio in each room and a streamlined way to control it, you should consider Control4. Its native music integration supports nearly unlimited audio zones. With their new OS 3 update, sorting through all your rooms with audio just got much easier, too.

We think Control4 audio is more buildable and amenable to an extensive audio infrastructure. For example, if you have 25 rooms in your home and want to outfit each one with sound, including your spa bathrooms, Control4 proves more flexible and cost-effective for large projects. Also, you can use a multi-zone amplifier with the system, instead of buying a new amp for each room.

Plus, Control4 lets you integrate your music into automated scenes. If you want to press a "Goodnight" button and let your automation system lower the lights, play a lulling melody and turn your air conditioning on, Control4 might prove a great fit.

Control4 distinguishes itself from Sonos by supporting high-resolution audio for playback. So, if you've purchased lossless music files, you might hear more of your investment through Control4's native music integration.

Sonos
Just want to add music to a few rooms? You guessed it: we recommend Sonos for these smaller projects. Besides, if you don't see yourself adding other capabilities that integrate with your music, you'll appreciate Sonos' dedication to creating a no-nonsense music suite.

Its low-commitment, completely wireless model allows you to enjoy whole-house audio without making the time and space investment as Control4 requires. Plus, you control Sonos from your smartphone, minimizing remotes, control pads, dimmers and other tools inherent in some of these more diverse control networks.

Almost every major music service that you can think of is included in the Sonos app -- Pandora, Spotify, TIDAL, iHeartRadio, Apple Music, Deezer and many more. Many people invest in Sonos for its integration with so many streaming channels.

The Good News

If you read this and have no idea which system to pick -- because you want integrated, multi-zone music in every area but also need Pandora -- we think you'll appreciate this: Control4's integration with Sonos ensures that you can have the full home automation experience paired with wireless speakers and endless streaming options. So whether you want Sonos, Control4 or both, we can immerse your whole residence in sound.

Just talk to Control Designer about your needs, and we'll further narrow down your options, start planning and then actualize your whole-home music goals. Whether you still need some guidance or you're ready to get started, call us at (970) 744-4444 or fill out our contact form with some details about your priorities and preferences.

We can't wait to talk to you!

No video selected.